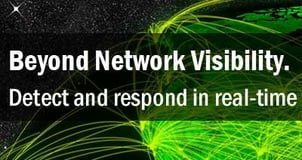 Company Overview Data Sheet Learn more about Mantis Networks, our products and how they can help network and cybersecurity teams.
Read more.
MantisNet was founded by industry veterans, engineers, and technologists with deep experience in systems architecture, security, signals intelligence, and high-speed monitoring systems.
MantisNet develops Software Defined Network (SDN) and Network Function Virtualization (NFV) network intelligence solutions that provide businesses and governments real-time network monitoring solutions, for 100G speeds and beyond. MantisNet's solutions better enable network teams to monitor, manage and engineer the increase in network traffic flows they're experiencing compared to traditional packet brokers, firewalls and event management solutions.
We offer end-to-end visibility through wire-speed network monitoring and protocol analysis (from the L2 to L7 layers) and provide the capability for real-time engineering and remediation to act on network threats such as operational issues, threats, fraud, and malicious activities, either manually or autonomously.
Our solutions are deployed at leading telecom, service providers, NEM labs and government sites. We work to make network intelligence actionable for a broad range of DevOps, network and application performance testing, streaming analytics, and cyber security applications.
MantisNet Team