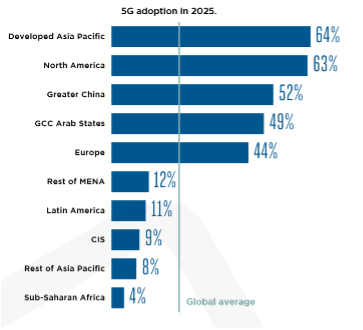 The Time is Now For (MantisNet) 5G Observability


Forecasts through 2025 Show a 3x Increase in Global 5G Adoption, with 85% of Global Carrier Capex Spending Earmarked for 5G
According to recent market data from GSMA Intelligence (www.gsmaintelligence.com/) the tipping point for the global transition to 5G applications has been reached. As a result, the roll-out of 5G deployments is poised to dramatically accelerate over the next three years. In confirmation of these predictions, we've also seen numerous recent announcements about the acceleration of coverage and the 5G subscriber growth from carriers and service providers around the world around (see AT&T, Vodafone, Telefonica, and Deutsche Telekom).