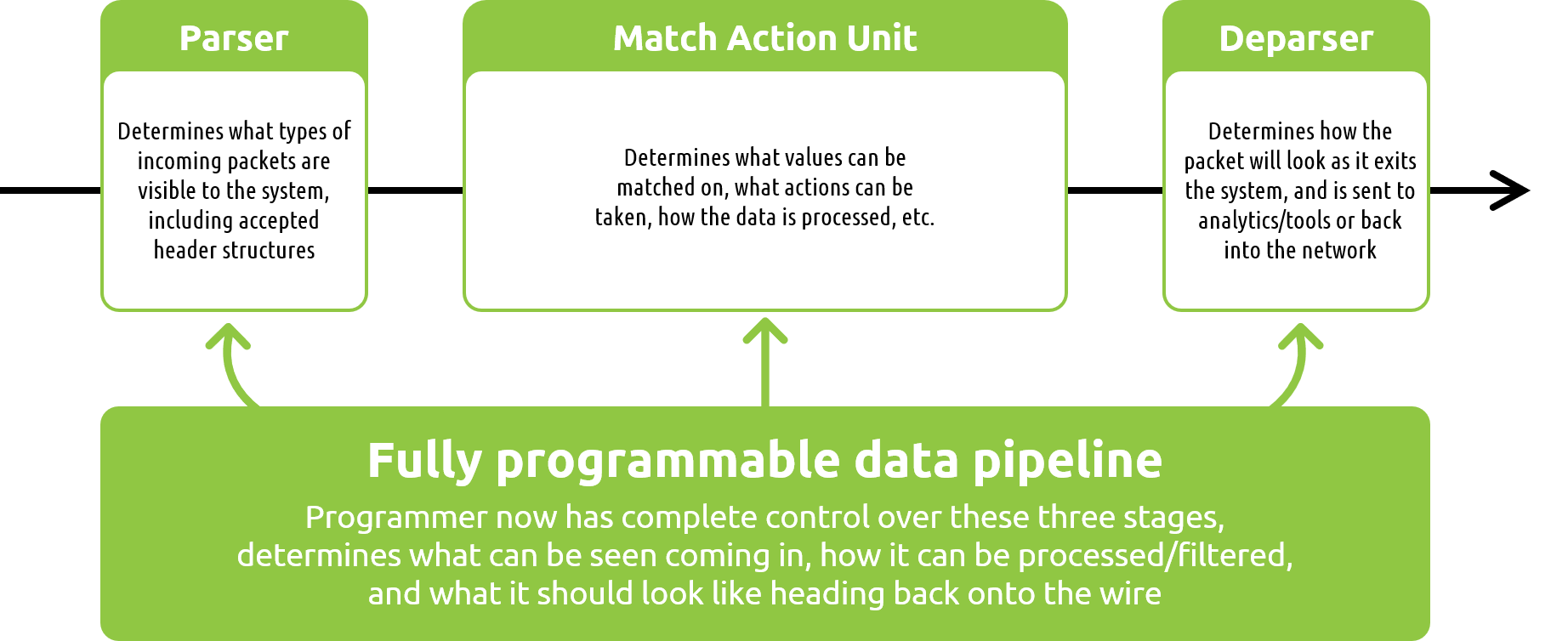 This is the first in a series of blog posts that examine the topic of fully programmable data pipelines and their potential to transform the network visibility industry. Within this series we will be discussing what a programmable pipeline actually is, how solutions built with programmable pipelines differ from what has been available on the market, and the advantages organizations stand to gain by adopting such solutions.
Before we begin, it is important to note that programmable pipelines are here today due to a key innovation made in the networking switch world- the development of a programmable ASIC/chip. This new chip, along with the open source language used to program the chip, have allowed a new breed of network visibility solutions to emerge. These solutions are dramatically different than legacy network packet brokers- solutions which are built using static, fixed-function ASICs.
Throughout this blog series we will make sure to cover the differences between these two solutions, as well as highlight the advanced visibility functions that are now available to users for the first time thanks to fully programmable data pipelines.