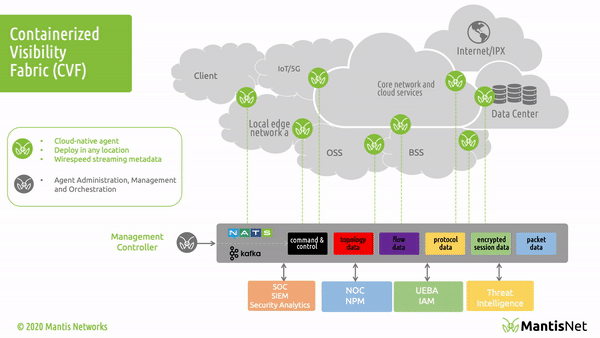 The MantisNet Containerized Visibility Fabric (CVF) is now generally available, and we want to provide a deeper dive into the challenges that we've seen with network visibility which compelled us to develop this much needed cloud native observability solution.
As we will discuss more deeply in this and future posts; serverless, cloud native systems are unique in that applications are deployed as microservices and containerized applications which can both more fully exploit the capabilities of the underlying machines and are further decoupled from the constraints of hypervisors. This provides programmatic visibility and access to the underlying nodes (hardware - machines) in such a way as to enable better scaling, fault isolation, observability and control.
In the cloud native world; network topology (physical and virtual) is hidden, interfaces (network namespaces) are hidden, data flows are hidden, and to make matters even more challenging - resources are dynamically configured, provisioned, deployed and reused.