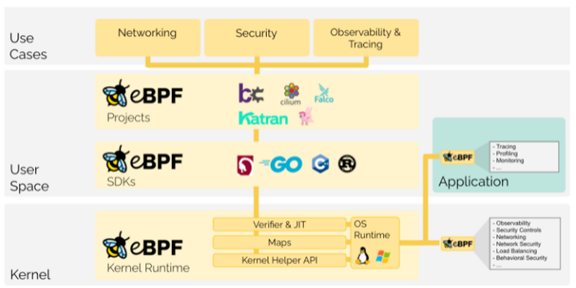 What is eBPF, and why is it so important?
The Extended Berkeley Packet Filter (eBPF) functions constitute a relatively new and powerful set of capabilities embedded in the Linux kernel. First released in 2014 (w/ Linux 3.18) we are seeing accelerating adoption of eBPF for very good reason.
The access that eBPF provides enables a variety of important use-cases in modern cloud-native environments. Use-cases span across application and network performance monitoring, service mesh, load balancing, continuous discovery, dynamic topology and anomaly detection for a variety of development, systems engineering, operations, cloud infrastructure, 5G / IoT, and cybersecurity applications. We discuss these in more detail further below.